LHWAN Commentary: We are moving from the mind, to the Heart… not the balancing of the two. The mind conflicts with the Heart, and is the cause for imbalance, pain, fear, suffering and more. It is the Heart and Brain which work in harmony together. The mind… the ego, blocks the Heart, as it Edges God Out. It is the Heart and Brain which work in harmony to allow Balanced Harmonics, your Divine Blueprint. Let go of the mind, and solely flow from the Heart, connected to the Unified Heart in Unity Consciousness.
4 Steps to Turn a Negative Relationship into a Positive One
By kasamba
You've been working on yourself, leading a more conscious and spiritual life, creating positive energy in your home. Yet your partner doesn't seem willing to come along with you on this journey. The relationship you have frequently takes a negative turn, and it's as if no matter what you do, your partner just loves being resistant to change.
Here are four steps to help you come out on the other side brighter, happier and stronger than before – together with your partner.
1. Acknowledge your part in it
A relationship is like two mirrors facing each other. Infinite amount of heart and mind reflections. Powerful images. It isn't a one-way street. So it might not be easy to accept, but things you say or do might be triggering negative reactions in your partner.
It may also be that your constant "create good energy" attitude reminds them of all the things they need to work on, and that they are just not ready to change. Their resistance might feel like aggression or negativity to you. Accepting where they are is your first step. Honor the struggle they are in.
2. Wait it out if need be
You don't have to solve everything right now. Sometimes distracting the mind with something else is the fastest way to deep understanding –when the negative cycle begins to happen, don't try to regulate it with positive thoughts. Don't even go to your mind. Stop. Both of you. Leave the room and do something together that you both love doing. Anything. This will take you to your hearts.
Then the answers you are looking for will reveal themselves at the right time. When you are relaxed. When you are not obsessing about answers. Yes, the mind wants immediate results, but the heart knows the real when's and how's.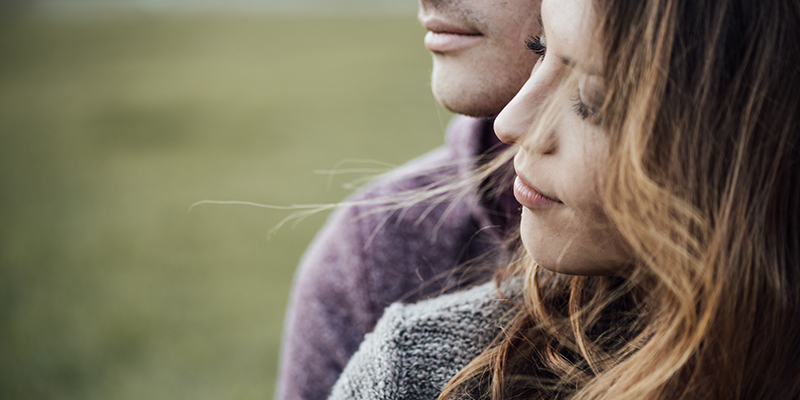 3. Give yourselves credit for past triumphs
Having a relationship is not a destination. A relationship is your journey to love all of yourself and all of your partner. To take all emotions – the joys and the sorrows – into your heart. You've done this before. Many times. Because otherwise you wouldn't still be a couple.
Have faith that, like you did it in the past, you'll win together again. Remembering these past achievements will give you the strength to plunge forward for more of your partner. Claim everything that your partner is. Feel them even when they are in a negative place. Trust the power of love.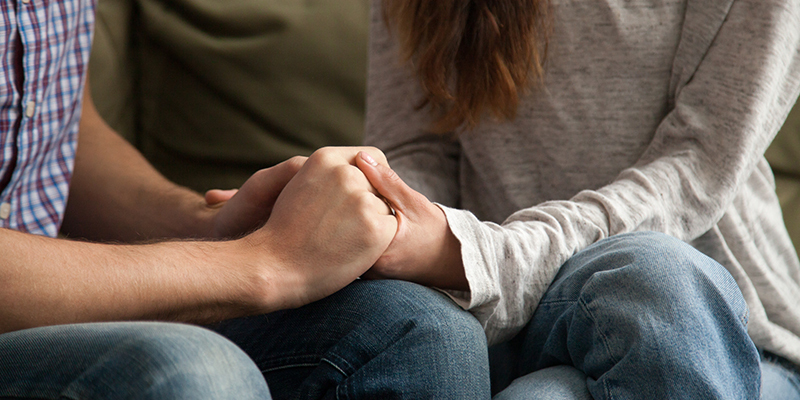 4. Enhance the energy flow between you
So instead of talking about energy, take action. Do things that will bring positive energy into your lives together. Play your partner's favorite music. Dance. Eat good food together. Swim. Hike. Walk down your favorite avenue holding hands. Let the energy of love take over and inspire you to do more fun things with them. Whatever they may be.
But don't expect anything in return. Do what you do out of love for them and for yourself. Take the back seat. Trust that the energy of love knows where to take you. Positive thoughts can't create love. A happy heart can. Easily. Willingly. Trustingly.
Next time you find yourself in that negative place, take these steps. Because your relationship matters. Because you matter. Because knowing how to attract positive energy will change your life.
~~~~~~~~~
LoveHasWon.org is a Non Profit Charity, Heartfully Associated with the "World Blessing Church Trust" for the Benefit of Mother Earth
Share Our Messages with Love and Gratitude
LOVE US @ MeWe mewe.com/join/lovehaswon
Visit Our Online Store for Higher Consciousness Alternative Medicine, Products and Tools: Gaia's Whole Healing Essentials
Visit Our Sister Site for Angel Number guidance and astrology: LoveHasWon Angel Numbers
Commentary from The First Contact Ground Crew 5dSpiritual Healing Team:
Feel Blocked, Drained, Fatigued, Restless, Nausea, Achy, Ready to Give Up? We Can Help! We are preparing everyone for a Full Planetary Ascension, and provide you with the tools and techniques to assist you Home Into The Light. The First Contact Ground Crew Team, Will Help to Get You Ready For Ascension which is Underway. New Spiritual Sessions have now been created for an Entire Family, including the Crystal Children; Group Family Healing & Therapy. We have just began these and they are incredible. Highly recommend for any families struggling together in these times of intense changes. Email: motherofallcreation@lovehaswon.org for more information or to schedule an emergency spiritual session. We can Assist You into Awakening into 5d Reality, where your experience is one of Constant Joy, Wholeness of Being, Whole Health, Balanced, Happy and Abundant. Lets DO THIS! Schedule Your Session Below by following the Link! Visit:  http://www.lovehaswon.org/awaken-to-5d/
Introducing our New LoveHasWon Twin Flame Spiritual Intuitive Ascension Session. Visit the link below:
https://lovehaswon.org/lovehaswon-twin-flame-spiritual-intuitive-ascension-session/
Request an Astonishing Personal Ascension Assessment Report or Astrology Reading, visit the link below for more information:
https://lovehaswon.org/lovehaswon-ascension-assessment-report
https://lovehaswon.org/lovehaswon-astrology/
            Experiencing DeAscension Symptoms, Energy Blockages, Disease and more? Book a Holistic Healing Session
https://lovehaswon.org/lovehaswon-holistic-healing-session/
To read our Testimonials you can follow this link: http://www.lovehaswon.org/testimonials
Connect with MotherGod~Mother of All Creation on Skype @ mothergoddess8
Request a copy of our Book: The Tree of Life ~ Light of The Immortals Book
Order a copy of Our LoveHasWon Ascension Guide: https://lovehaswon.org/lovehaswon-ascension-guide/
Gaia's Whole Healing Essentials ~ Higher Consciousness Products and Tools to Support Inner Healing, Self-Empowerment, Expansion and Spiritual Growth https://gaiaswholehealingessentials.org/
**If you do not have a Paypal account, click on the button below:
If you wish to donate and receive a Tax Receipt, click the button below:
 Use Cash App with Our code and we'll each get $5! FKMPGLH
Cash App Tag: $lovehaswon1111
Donate with Venmo
Thank you so much for Supporting Our Gaia's Whole Healing Gofundme Campaign
Support Us Through Our LoveHasWon Wish List
**** We Do Not Refund Donations****
MeWe ~ Linkedin ~ Twitter ~ Tumblr ~ Youtube ~ Facebook ~ Apple News ~ GAB ~ Minds ~ Google+ ~ Medium ~ Weibo ~ StumbleUpon ~ Reddit ~ Informed Planet ~ Steemit ~ SocialClub ~ BlogLovin ~ Flipboard ~ Pinterest ~ Instagram ~ Snapchat